| | |
| --- | --- |
| | |
| Category: | |
| Price per night: | To |
| Star rating: | |
| Disabled facilities: | |
| Off-street parking: | |
| Wi-Fi in rooms: | |
| Dogs welcome: | |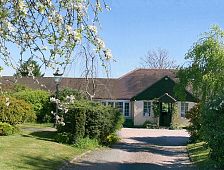 4 star traditional B&B with informal, friendly atmosphere near Chipping Campden. Set in large garden and in tranquil beautiful Cotswold countryside, close to Stratford upon Avon and Broadway. Within easy reach of Oxford and Cheltenham. ...
Read more

Website

Send email

01386 438890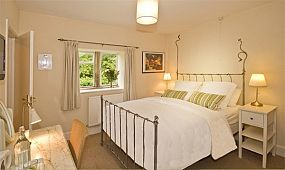 Manor Farm, originally built in 1624 has been wonderfully restored and modernized. This traditional oak-beamed farmhouse has been in our family for five generations and is still a genuine working farm!!! The farm has King size beds, Free WIFI, Sky TV, Power Showers, Feather Duvets. We'll cook you a ...
Read more

Website

Send email

01386840390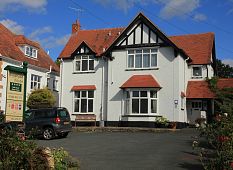 A warm friendly welcome awaits you at Windrush.Free parking, 5 individual bedrooms only 5 minutes walk from the centre of Broadway. Local produce used in our delicious breakfast. A large garden to relax in....
Read more

Website

Send email

01386 853577
Eco-friendly self catering cottages in the village of Broadway. Four cottages (sleep 2-4) and an apartment (sleeps 2) in the extensive grounds of a Cotswold manor house in a lovely rural location near to The Cotswold Way and a few minutes' walk from the centre of Broadway in the North Cotswolds....
Read more

Website

Send email

01386852913
Situated in the Heart of the Cotswolds, Sheepscombe House is surrounded by beautiful countryside with spectacular views down the Snowshill Valley. Luxurious bedrooms, Award winning Breakfast made from delicious foods grown or reared locally...
Read more

Website

Send email

01386 853769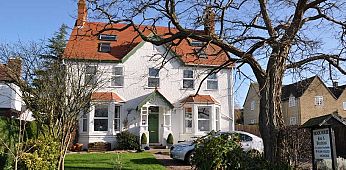 Brook House is a detached Victorian style house(1910) with large, tastefully decorated rooms. There are five bedrooms-3 en suite. Each room has thermostatically controlled central heating, each with a hospitality tray with tea, coffee and biscuits. 'All bedrooms have an LCD TV with freeview - two wi...
Read more

Website

Send email

01386 852313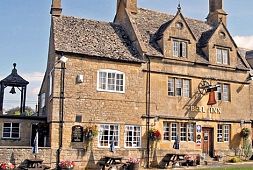 This 17th Century Cotswold stone-built pub overlooks the Village Green and Duck Pond in the centre of the picturesque village of Willersey. A Welcoming Cotswold Country Pub With Rooms Situated In The Courtyard - Home Produced Food, Traditional Cask Ales, Good Wines & Comfortable Bedrooms .... ...
Read more

Website

Send email

01386 858405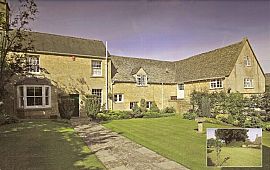 Luxury accommodation in a beautiful 17th century Cotswold stone house with original features providing masses of character and charm. Situated at the corner of the Broadway village green, Cowley House has 8 individually designed bedrooms furnished to a high standard. We serve a delicious Cotswold...
Read more

Website

Send email

01386 858148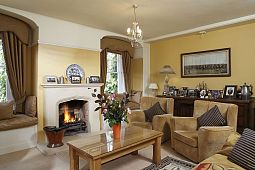 Panoramic views; peace & quiet; abundance of birds; beautiful garden; star-lit skies; cheery log fires; farm and wildlife animals. Latest technology in a beautiful & immaculate imposing Georgian farmhouse – credit cards; wi-fi; guest computer; DVD & Sky channels. A warm welcome from the Bent famil...
Read more

Website

Send email

01386 834585
Find more accommodation here

Visit Broadway Worcestershire and the surrounding villages and stay in B&B, hotel or holiday home accommodation provided by BedPosts members.
The Cotswolds is right in the heart of England, the largest of 40 Areas of Outstanding Natural Beauty (AONBs) in England and Wales, and is recognised and appreciated by people from all over the world. The historic village of Broadway is a ideal base to tour the numerous Cotswold towns and villages or enjoy walks among the hills.
Broadway was built at the base of Fish Hill on one of the main stage coach routes. When rail travel became available, stage coaches with their lack of protection from the weather and using rough, bumpy roads which turned to quagmires in rain, understandably and quickly ceased to be popular. As the traffic lessened through Broadway, it became a destination for those seeking peace and quiet in the countryside. Artists and writers were drawn here and subsequently the Arts and Crafts movement made its home in Broadway and the surrounding towns. William Morris (one of the movement's founders) found a much loved retreat in Broadway Tower which overlooks Broadway from the top of Fish Hill. This amazing folly was built by Lady Coventry in the 1790s and on a clear day you can see 15 counties from the top of its tower at 65 foot high. Many famous artists have been inspired by their time in Broadway and some very famous pictures have been painted here - John Singer Sargent painted "Carnation, Lily, Lily, Rose" between Farnham House and Russell House.
Broadway's location makes it a base for visiting the Cotswolds villages and is within easy reach of such places as Stratford upon Avon with its Shakespeare Theatre, Warwick with England's finest medieval castle, Cheltenham, Oxford with its University Colleges, Bath with its Roman Baths, etc.
Broadway is one of the most iconic Cotswold villages, situated at one of the Gateways to the Cotswolds and is only a 2 hr drive from London. Its High Street is lined with horse chestnut trees and a mixture of period houses and picturesque honey coloured Cotswold stone cottages. The Cotswolds are located at the heart of England, with good transport to all parts of the country.
The picturesque village of Broadway lies beneath the Worcestershire hills of the Cotswolds. Broadway also hosts visitors from all over the world - with everyone loving the beauty and heritage of this quintessential village.
Broadway is a lovely village with a brilliant range of shops and boutiques, restaurants, bed and breakfasts guest houses but it is also steeped in history with its origins dating back to Roman times. Over the past centuries it has made its mark in many different ways. In the 1700s it was a stopping place for the stage coaches that travelled between Worcester and London - with the world famous Lygon Arms still being popular with travellers and visitors.
Two centuries later, Broadway emerged as an important centre for the arts - with such luminaries as J. M. Barrie, Edward Elgar, Vaughan Williams, and the American artists Edwin Austin Abbey and John Sargent. These artists were attracted by the beauty of the villages - in particular the Cotswold stone buildings - that somehow seem to become even more beautiful with each year.
Broadway played an important role in the development of the Arts and Crafts movement - with William Morris a regular visitor and Gordon Russell establishing his furniture workshop in the village. The Gordon Russell workshops are now gone, although their legacy remains in the village and there is now a Gordon Russell museum just off the High Street behind Budgens. This artistic influence is still in evidence and Broadway is home to a variety of top class Cotswold galleries providing range of works of art.
Broadway has so much to offer its visitors - whether on a "day trip" or for those interested in up all that the village has to offer during a much longer stay. Broadway offers accommodation to suit every budget - including charming self-catering cottages, award-winning guest houses & bed & breakfasts right through to world-renowned luxury hotels. For all though, Broadway also serves as an ideal place for exploring other parts of the Cotswolds and surrounding area. Stratford-On-Avon, Cheltenham Spa and Oxford are all within easy reach.
The Vale of Evesham is a region which produces some of this country's finest produce and Broadway is no exception. The asparagus is second to none, the soft fruits and plums are world beaters and lush soil ensures that all our local produce tastes exactly as nature intended! Local organic cheese producer has won lots of awards. Local restaurants and hotels take full advantage of this in making Broadway and the surrounding area a wonderful place to eat and drink.
Broadway is very proud to have the reputation and recognition for being one of "The jewels of the Cotswolds" - Chipping Campden being the main Jewel!
Despite its ongoing popularity with visitors, Broadway is still unspoiled and has managed to resist over popularity and commercialisation. Nowadays the intriguing, historic, mellow yellow stone buildings house a fantastic range of independent, specialist and quality shops, interspersed with galleries, plus tea rooms, hotels and restaurants. The charm and historic beauty of Broadway is enjoyed by everyone.
Nearby towns
Stow-on-the-Wold
Winchcombe
Nearby villages
Buckland
Bury End
Childswickham
Laverton
Murcot
Saintbury
Stanton
West End
Willersey
Information for visitors to Broadway seeking B&B, hotel or self-catering cottage accommodation; and for accommodation-providers new to this site:
If you seek accommodation near Broadway in Worcestershire you have come to the website of a "club" of providers who offer affordable quality accommodation around UK in hotels, bed and breakfasts, guesthouses, inns, and restaurants plus self-catering cottages and apartments .
Click the tab above marked "accommodation", browse the adverts, check availability, click read more to view the establishment's brochure page and book up by phone, email or online as offered.
You'll find advertised:
Broadway bed & breakfasts
Broadway guesthouses
Broadway vacation rentals accommodation
Broadway accommodation
Broadway self catering
Broadway hotels
Broadway cottages
Broadway lodges
Broadway cheap bed & breakfast
Broadway hotel deals
Broadway farm cottages
Broadway inns
If you are an accommodation-provider you could be advertising your property for free on this page whilst at the same time enjoying considerable other benefits described here: http://www.bedposts.org.uk/