| | |
| --- | --- |
| | |
| Category: | |
| Price per night: | To |
| Star rating: | |
| Disabled facilities: | |
| Off-street parking: | |
| Wi-Fi in rooms: | |
| Dogs welcome: | |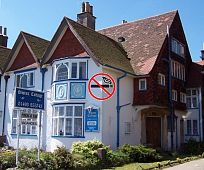 Sea Front, Dunes view, Non Smoking Only Guest House - Now That's a Breath of Fresh Air. North Great Yarmouth location. Free parking,Free WiFi and free fresh air....
Read more

Website

Send email

01493 855742
Find more accommodation here

Nearby towns
Nearby villages
Bradwell
Browston Green
Bunker's Hill
Hopton on Sea
South Denes
Southtown
Information for visitors to Gorleston-on-Sea seeking B&B, hotel or self-catering cottage accommodation; and for accommodation-providers new to this site:
If you seek accommodation near Gorleston-on-Sea in Norfolk you have come to the website of a "club" of providers who offer affordable quality accommodation around UK in hotels, bed and breakfasts, guesthouses, inns, and restaurants plus self-catering cottages and apartments .
Click the tab above marked "accommodation", browse the adverts, check availability, click read more to view the establishment's brochure page and book up by phone, email or online as offered.
You'll find advertised:
Gorleston-on-Sea B&Bs
Gorleston-on-Sea guest houses
Gorleston-on-Sea vacation rentals accommodation
Gorleston-on-Sea accommodation
Gorleston-on-Sea self catering
Gorleston-on-Sea hotels
Gorleston-on-Sea cottages
Gorleston-on-Sea lodges
Gorleston-on-Sea bed n breakfast
Gorleston-on-Sea cheap hotel rooms
Gorleston-on-Sea unique cottages
Gorleston-on-Sea inn
If you are an accommodation-provider you could be advertising your property for free on this page whilst at the same time enjoying considerable other benefits described here: http://www.bedposts.org.uk/