| | |
| --- | --- |
| | |
| Category: | |
| Price per night: | To |
| Star rating: | |
| Disabled facilities: | |
| Off-street parking: | |
| Wi-Fi in rooms: | |
| Dogs welcome: | |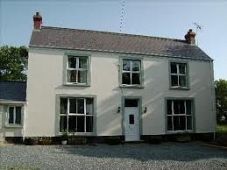 Stay and explore beautiful Pembrokeshire from the comfort of Rosehill Farmhouse B&B or cosy Nook Cottage; ideal for 2. If you want good breakfasts, countryside seclusion with easy accessibility to the coastline, riverways, good places to eat and the attractions of N. & S. Pembrokeshire; see our 4* a...
Read more

Website

Send email

01437 899329
Find more accommodation here

Nearby towns
Nearby villages
Hubberston
Liddeston
Milford Haven/Aberdaughleddau
Pill
Priory
Pwllcrochan
Rhoscrowther
Steynton
Thornton
Waterston
Information for visitors to Milford Haven/Aberdaugleddau seeking B&B, hotel or self-catering cottage accommodation; and for accommodation-providers new to this site:
If you seek accommodation near Milford Haven/Aberdaugleddau in Pembrokeshire you have come to the website of a "club" of providers who offer affordable quality accommodation around UK in hotels, bed and breakfasts, guesthouses, inns, and restaurants plus self-catering cottages and apartments .
Click the tab above marked "accommodation", browse the adverts, check availability, click read more to view the establishment's brochure page and book up by phone, email or online as offered.
You'll find advertised:
Milford Haven/Aberdaugleddau bed breakfasts
Milford Haven/Aberdaugleddau guesthouses
Milford Haven/Aberdaugleddau self catering cottages accommodation
Milford Haven/Aberdaugleddau accommodation
Milford Haven/Aberdaugleddau self catering
Milford Haven/Aberdaugleddau hotels
Milford Haven/Aberdaugleddau cottages
Milford Haven/Aberdaugleddau lodges
Milford Haven/Aberdaugleddau cheap bed & breakfast
Milford Haven/Aberdaugleddau boutique hotels
Milford Haven/Aberdaugleddau dream cottages
Milford Haven/Aberdaugleddau country inns
If you are an accommodation-provider you could be advertising your property for free on this page whilst at the same time enjoying considerable other benefits described here: http://www.bedposts.org.uk/