BreakAway and other fun events
BedPosts Forum members get to know each other whilst communicating regularly with each other on the noticeboards. A natural extension to this is to meet in person. We organise a big-scale event each year which we call The BreakAway.
The BreakAway events are organised around food, drink, walking and tourism. Each of the events since the inception of the BreakAway has also involved a tour of an historic castle and 27th January 2016 will be no exception. We'll tour Ripley Castle.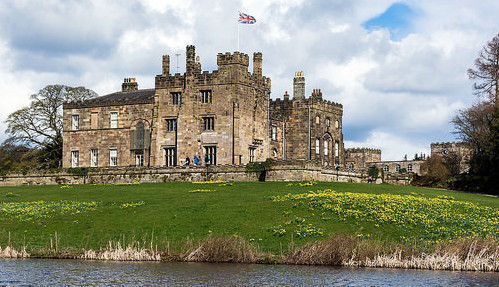 Tour of Ripley Castle on programme for 27-Jan-2016
Of course, Forum members will get together at any time with friends they've made from afar on their own volition.
Programme for BedPosts BreakAway 2016
Please use the advance booking form as soon as possible to facilitate organisation. Payment for booked ticketed items will be needed by 10th January 2016 by direct bank transfer.
Day 1 - Monday 25th January 2016
17.00 Tour of Turkish Baths. £3.75 - payable at the entrance
19.00 Dinner at Quantro - 3 courses for the price of 2 - £16 including 10% service. Advance booking required.
Day 2 - Tuesday 26th January 2016
09.00 Conference begins. Full programme. Club members: £30 (£15 afternoon-only); Others: £35 (£18 afternoon-only) Advance booking required.
19.00 Dinner at William and Victoria - 2 courses - £14.25 including 10% service. Advance booking required.
Day 3 - Wednesday 27th January 2016
10.30 Coffee at Palm Court Cafe - Pay at counter.
11.00 Guided Walking Tour. £4 - Advance booking required. Meet in front of Royal Hall Theatre, King's Road
12.00 Catch no 36 bus to Ripley. Free bus passes accepted, otherwise about £2 on board.
13.00 Lunch at Boars Head, Ripley. Choose from this menu and pay for it yourself.
14.30 Guided Tour of Ripley Castle - £9 - Advance booking required.
16.00 End of official organisation. Those not returning home will make unofficial arrangements to meet together for further festivities.
What are you waiting for? Book now!